latest news...
​​
We know, we know, it's a little early to be feeling festive, but the prep work for our Christmas comedy Margaret and the Tapeworm is getting underway and we're really excited!
We'll be taking Margaret and the eponymous tapeworm across Wales in November and December this year and we invite you all to join us for a glass of sherry and a mince pie and a heartwarming tale of tinsel and tapeworms.
We'd also like you to join us for the run up to the start of the tour. We'll be sharing news, pics, stories and behind-the-scenes snapshots of how we're getting on on our social media channels and we'd love to hear your thoughts and comments as we go.
So look out for us on Facebook, Twitter and Instagram and if you'd like to join our mailing list, just send an email to theatrtriong@gmail.com and you'll be able to receive our newsletter.
More soon!
November 2016
We're delighted to announce that
Chapter Arts Centre
have invited us to join them on their Peilot Artistic Associate scheme and we've said a big, wholehearted 'yes please!'
This means that for the next three years we have a sparkling new rehearsal room to create our work in before we hit the road on tour across Wales and beyond. We'll be rehearsing in the Peilot rehearsal room, giving previews of our work in the Seligman Theatre, drinking coffee in the Chapter cafe in-between rehearsals and generally soaking up the building's vibrant community energy and letting it seep into our work!
We are delighted to be continuing our relationship with Chapter and are looking forward to the exciting things that lie ahead.
You can read about the other fabulous companies and artists that will be joining us on
Peilot here
.
Rydym yn falch iawn o gyhoeddi ein bod wedi ein dewis i fod yn un o Artistiaid Cysylltiol Peilot
Canolfan Gelfyddydau Chapter
.
Mae hyn yn golygu bod ganddom ystafell ymarfer am y dair blynedd nesaf i greu gwaith newydd cyn i ni fentro ar rin taith nesaf ar draws Cymru a thu hwnt.
yddwn yn ymarfer a dangos ein gwaith yn yr ystafell ymarfer Peilot, yfed coffi yn y caffi rhwng ymarferion ac yn yn amsugno ynni cymunedol bywiog yr adeilad ac yn gadael iddo fwydo mewn i'n gwaith! Rydym yn falch iawn o barhau ein perthynas â Chapter ac yn edrych ymlaen at yr amser cyffrous sydd o'n blaenau.
​
Gallwch ddarllen am yr artistiaid gwych eraill a fydd yn yn ymuno â ni ar
Peilot yma
.
---
August 2016
Enid is rather surprised that the tour is over...
As the tour of
Miramar
comes to an end...We'd like to say THANK YOU to our audiences from Bangor to Blackwood, from Cardiff to Clwyd and from all the places in-between.
After 3 weeks of shows, 4 Q & A's with Shelter Cymru,1 errant smoke machine and an unquantifiable amount of laughter, sadly it's all over.
"Miramar is about communication – about showing us

that spoken language has just one part to play and so we roll from Welsh into English and back again without even noticing. It is about family, life and death and consequences. It is about different tastes and different times and places. It is about home. It is about shit. Cachu. It happens."
-
review
by Helen Joy, U3A.
And in the words of one or two of our audience members...
"Gwych. Wedi mwyhau'n ofnadwy a chwerthin llond bol!"
"So funny, We laughed and laughed. We'll be coming again!"
But if you missed us, don't worry. We've already got the next show in the pipeline! It's back to the rehearsal room in August for some research and development time with our friends at Chapter Arts Centre in Cardiff and we'll be keeping you up to date with images and blogs from the rehearsal room on our
facebook
page and on
twitter
as the show develops.
---
---
---
June 2016
Great post show discussion with JJ from Shelter Cymru after MIRAMAR in Chapter Arts, Cardiff. 97% of the work Shelter Cymru does is with people you might classify as the 'hidden homeless'.
---

June 2016
And we're off...
The 2016 tour of MIRAMAR has officially begun! Great audiences so far in Swansea,, Aberystwyth and Theatr Clwyd. Here is what they are saying ....
"
Fantastic night watching Miramar by Triongl. Funny, naturally bilingual, fantastic actors!"

"Sgript ardderchog a ffordd diddorol a chlyfar o drafod y thema- wedi mwynhau mas draw!"

"An excellent production, witty, thoughtful and very enjoyable!"​




​Come and see us at one of the following venues June 2016....
Thursday 2nd,
Taliesin Arts Centre
http://www.taliesinartscentre.co.uk/
Friday 3rd-
Aberystwyth Arts Centre
https://www.aberystwythartscentre.co.uk/
Tuesday 6th -
Theatr Clwyd
https://www.theatrclwyd.com/en/whats-on/
Wednesday 8th Theatr Twm O'r Nant,
Denbigh
http://www.theatr-twm-or-nant.org.uk/index.htm
Thursday 9th- Neuadd Dwyfor,
Pwllheli
https://www.gwynedd.llyw.cymru/en/Residents/Leisure-parks-and-events/Cinemas-and-theatres/Neuadd-Dwyfor,-Pwllheli.aspx
Friday 10th- Pontio ,
Bangor https://www.pontio.co.uk/Online/
Saturday 11th- Tabernacle,
Machynlleth
http://moma.machynlleth.org.uk/
Tuesday 14th - Blackwood Miners Institue,
Blackwood
https://your.caerphilly.gov.uk/bmi/content/welcome
Wednesday 15th,
Gartholwg
http://www.gartholwg.org/wordpress/?page_id=2706
Thursday 16th, Chapter Arts Centre
, Cardiff
http://www.chapter.org/
Friday 17th- Chapter Arts Centre,
Cardiff
http://www.chapter.org/
Saturday 18th, Redhouse
, Merthyr Tydfil
http://www.redhousecymru.com/about-us/
Wednesday 22nd - The Welfare,
Ystradgynlais
http://www.thewelfare.co.uk/
---
April 2016
And so rehearsals begin for the June 2016 bi-lingual tour of MIRAMAR in the room where the company first met. We have a fabulous creative team on board , the script has developed and we are all very excited about getting it on it's feet and getting it out across Wales! Many thanks to Arts Council Wales for their continuing support and Chapter Arts centre for a beautiful rehearsal space.
---
---
April 2015

MANY THANKS FOR YOUR SUPPORT........Brian Williams, Anne Siegel, Kathleen Watts, Nazli Tabatabai-Khatambakhsh, Simon Howells, Hilary Smith, Barbara and Chris Smith,Ellie Young, Jay Choi, Jessica Bannister, Jeni Giffen, Fiona Knowles, Jane Waygood, Amber Mottram, Heather Fletcher, Gabe Stewart, Shelagh and John Chalmers, Nick Asbury, Ann McEwen, Polly Kilpatrick, Stef Evans, Katy SInclar-Thomson, Julia Khoo, Richard Herring, Claire Vaughan, Andy Smith, Alun Saunders, Jean Caley, Cathy Boyce, CarolAnn, Johnty Downham, Rona mUnro, Grant Caley, Justin and Julia Davis-Smith, Daryl Perrins, Roddy Simpson and Oliver Lamford, Jill Fenner, Pat Piper and the Roberts family of Penarth.

---
---
July 2014
Research & Development, 'Home, Sweet Home',
With the support of Arts Council Wales the Triongl company spent 3 weeks in research and development for a project with a working title of 'Home,Sweet Home'. We were sparked into conversation by Glenda Jackson's speech after the death of Margaret Thatcher
https://www.youtube.com/watch?v=XDtClJYJBj8
. This led us to begin asking questions about what is a 'home' and a 'society'. The more we began to look into it the topic the more information began to surface about the state of the housing situation or 'crisis' in the UK at the moment. We now have a social group termed Generation Rent which refers to the generation now in their mid 20's- 30's who due to the rise in property prices are unable to buy homes; since 2007 house prices have risen by 28% and wages have risen by 12%. This prompted us to look in to what 'home' means to us; what is the 'value' of a house and how far would we go to get one? We explored how we structure the places in which we live; villages and cities, detached houses or terraces with other humans just the other side of the wall, home-onwners vs squatters...who owns what? And who can say where HOME is?
From this process we have emerged with a comedy! A new piece of writing entitled 'Miramar'.
There will be a free staged reading 'Miramar" in Chapter Arts Centre, Cardiff on July 24th.2014. Please get in touch with us if you would like to come so that we can have an idea of numbers. We'd love you to join us and share in the first steps of our work .
Powered by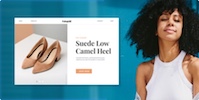 Create your own unique website with customizable templates.