MIRAMAR
This show has now passed but don't forget to join our
MAILING LIST
for news about our next production...
"We're renaming the house Miramar. It's a mixture of our names Miriam and Martin, Mir-a-mar, do you get it?"
After the death of her husband, 74 year old Enid is forced to sell the house she's lived in for most of her life. She watches from her neighbours' window as the new owners arrive to transform it into their new holiday home. They renovate it, rename it and finally return to the city, leaving the house empty. Enid, now homeless, decides to take matters into her own hands. A darkly funny show exploring what it is we call 'home'.
Ar ôl marwolaeth ei gŵr, caiff Enid, 74 oed, ei gorfodi i werthu'r tŷ lle y treuliodd ran fwyaf ei hoes. Mae hi'n gwylio o ffenestr yn nhŷ ei chymdogion wrth i'r perchnogion newydd gyrraedd a thrawsnewid ei chartref yn dŷ gwyliau. Maent yn ei adnewyddu, yn ei ail-enwi ac yna'n dychwelyd i'r ddinas, gan adael y tŷ'n wag. Mae Enid, sydd bellach yn ddigartref, yn penderfynu gweithredu. Sioe dywyll a doniol sy'n archwilio syniadau am gartref.
Director/ Cyfarwyddwr:
James Williams
Script by / Ysgrifennwyd gan
Rebecca Smith-Williams
and company
Image by/ Delwedd gan
Jorge Lizalde"Thought provoking, witty play - I laughed hard" - FEMALE ARTS REVIEW
"G
rimly comic, and an entertainingly chilling reminder that it might only take one calamitous occurrence for any of us to end up on the streets."
-BRITISH THEATRE GUIDE
---
PERFORMANCE DATES, JUNE 2016
Thursday 2nd,
Taliesin Arts Centre
http://www.taliesinartscentre.co.uk/
Friday 3rd-
Aberystwyth Arts Centre
https://www.aberystwythartscentre.co.uk/
Tuesday 6th -
Theatr Clwyd
https://www.theatrclwyd.com/en/whats-on/
Wednesday 8th Theatr Twm O'r Nant,
Denbigh
http://www.theatr-twm-or-nant.org.uk/index.htm
Thursday 9th- Neuadd Dwyfor,
Pwllheli
https://www.gwynedd.llyw.cymru/en/Residents/Leisure-parks-and-events/Cinemas-and-theatres/Neuadd-Dwyfor,-Pwllheli.aspx
Friday 10th- Pontio ,
Bangor https://www.pontio.co.uk/Online/
Saturday 11th- Tabernacle,
Machynlleth
http://moma.machynlleth.org.uk/
Tuesday 14th - Blackwood Miners Institue,
Blackwood
https://your.caerphilly.gov.uk/bmi/content/welcome
Wednesday 15th,
Gartholwg
http://www.gartholwg.org/wordpress/?page_id=2706
Thursday 16th, Chapter Arts Centre
, Cardiff
http://www.chapter.org/
Friday 17th- Chapter Arts Centre,
Cardiff
http://www.chapter.org/
Saturday 18th, Redhouse
, Merthyr Tydfil
http://www.redhousecymru.com/about-us/
Wednesday 22nd - The Welfare,
Ystradgynlais
http://www.thewelfare.co.uk/
Powered by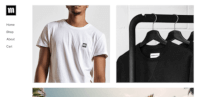 Create your own unique website with customizable templates.